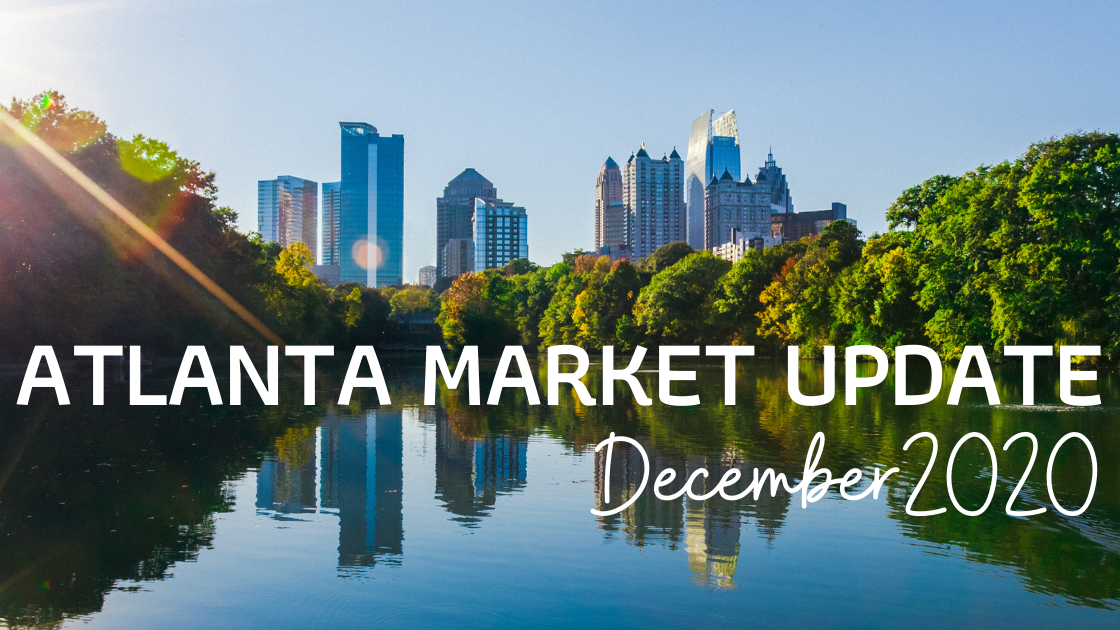 DECEMBER HIGHLIGHTS


Demand
: December residential sales were at 6,635, an increase of 6.1% from the previous year.
Price
: Average and median sales prices continue to gain traction and outpace 2019's figures, with positive gains. The median sales price in December was $310,000, an increase of 12.1% from last December. The average sales price was $377,500, up 12.4% from the previous year.
Supply
: Atlanta area housing inventory totaled 8,806 units in December, a decrease of 44.8% from December 2019. New listings totaled 5,219, up 0.6% from December 2019 and down 16.8% from the previous month. The month's supply over a 12-month period decreased to 1.4 months.
A WORD FROM 2021 ATLANTA REALTORS® PRESIDENT CYNTHIA LIPPERT
:
"December sales continued at a robust pace for Metro Atlanta, outpacing early predictions, and signs point to this pace continuing into 2021," stated Cynthia Lippert, 2021 President of the Atlanta REALTORS® Association. "Interest rates remain low and market conditions still remain favorable, bolstering expectations for continued growth."